Our teaching is:
Our goal is to provide holistic teaching opportunities in nature, considering the body, soul and spirit.
We offer an excellent English program and excellence is a value that we seek through our whole academic curriculum.
Cooperation in small groups (8-15 students per class) gives them the ability to receive personalized attention.
"The true purpose of Christian education is to prepare young people for a complete life under the Lordship of Jesus Christ."  

-Albert E. Greene
Preschool
Three levels: Pre-Kinder, Kinder and Preparatory for kids 3 years and older. We offer English immersion, fine and gross motors development, formation in values and in the Bible, read more…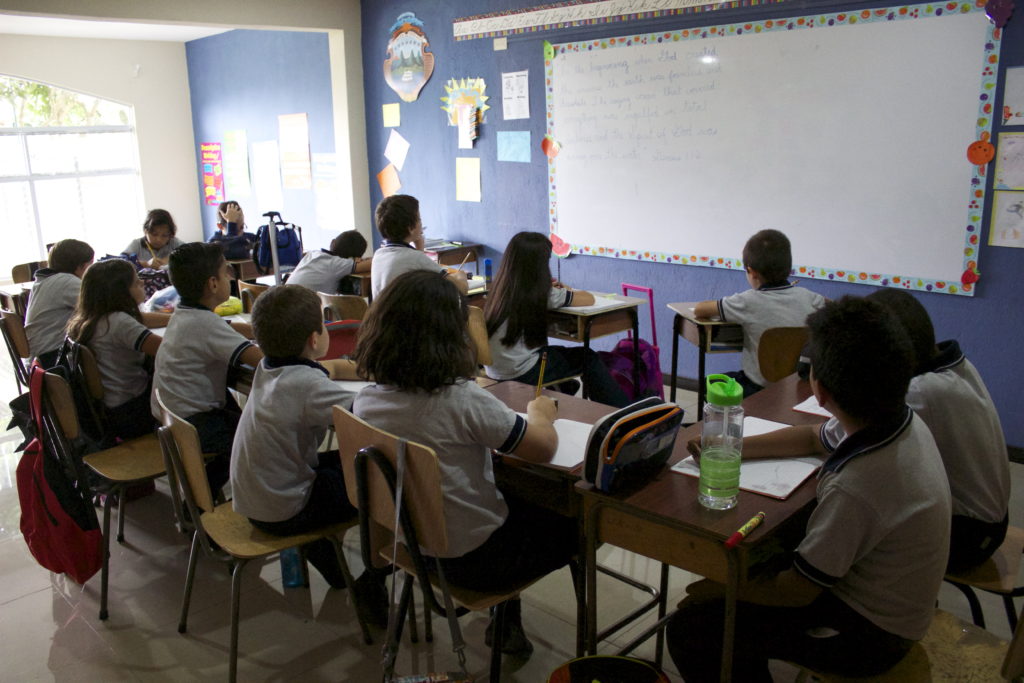 Elementary
First to sixth grade. We offer English immersion, formation in values, Bible, praise and worship, computer class, physical education, music education, plastic arts, read more… 
High School
Seventh to Eleventh grade. We offer advance English, science laboratory, Bible classes, plastic arts, Saxon math program, degree recognized internationally, read more…
Matthew 28:18-20
Then Jesus came to them and said, "All authority in heaven and on earth has been given to me. Therefore go and make disciples of all nations, baptizing them in the name of the Father and of the Son and of the Holy Spirit, and teaching them to obey everything I have commanded you. And surely I am with you always, to the very end of the age.
What do we teach?
At Liberty Christian Academy, our desire is to really offer an excellent bilingual holistic education. Just as the Lord created us, with three integral parts: body, soul (mind, will and emotions), and Spirit. A holistic education must develop each and one of these areas in each student.
"Estar en el colegio en LCA cambió mi vida. Dios me había apartado para algo grandioso, Su reino! Y aunque no lo entendía en ese momento ni le puse antensión,...
Read More
"